Visit these St. Augustine Attractions Within Walking Distance of Anastasia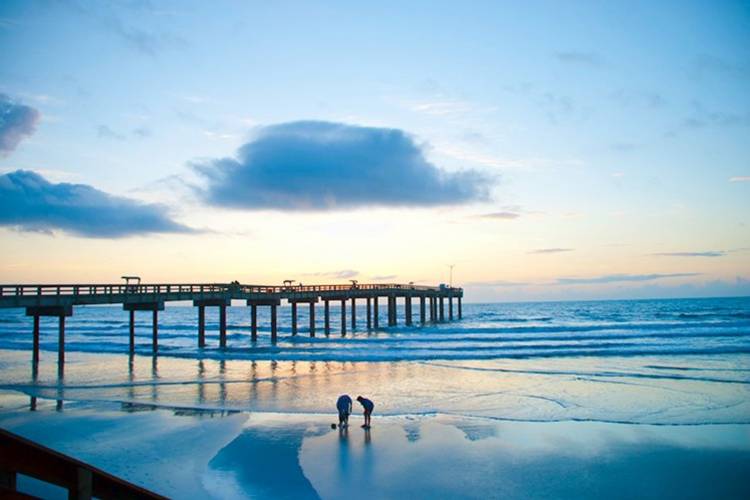 Guests who stay at Seaside at Anastasia Condominium are treated to a variety of amenities on-site, and it's also within walking distance of some of the best St. Augustine attractions and things to do. 
Besides each condo rental having a spacious three bedroom floor plan, the community features a heated swimming pool (open year round!), clubhouse with reading library, 24 hour fitness room, and a gorgeous lake that is host to local wildlife.  
Located on north A1A Beach Blvd, this gated community is also conveniently nestled between several award winning restaurants, locally owned shops, and parks that showcase a number of events throughout the year.  What's the best part?  It's all within walking distance!  
St. Johns County Ocean Park & Fishing Pier
Directly across the street from Seaside sits the St. Johns County Ocean Park & Fishing Pier. A full day's worth of activities awaits all who visit, including free public beach access, a Splash Park and children's playground, beach volleyball courts, and access to the Pier for sightseeing or fishing for a small fee. 
Make sure to visit during the summer to attend the Music by the Sea concert series, or during New Year's to view the Beach Blast Off! fireworks display, or any time of the year to browse through the local selection of fresh produce and artisan crafts at the Wednesday Farmers Market.
Salt Life Food Shack
Find out what it means to live the 'Salt Life'. With an eclectic menu that features fresh seafood, street tacos, and tasty bowls, breathe in the ocean air while enjoying a crafted cocktail on the open-air deck.
Anastasia State Park
Explore and discover local wildlife while canoeing, fishing, or walking through the nature trails at Anastasia State Park. With more than 1,600 acres of beaches, marshland, and dunes, it will be easy to relax and unwind away from the hustle and bustle of the city.
Sunset Grille
Located 'Somewhere on A1A', this award-winning restaurant is known for its delicious chowders and friendly atmosphere. A local's favorite, diners can choose indoor or outdoor seating while enjoying fresh seafood, salads, sandwiches, and soups.
Book St. Augustine Vacation Rentals at Seaside 
Seaside at Anastasia's north A1A Beach Blvd location is just a hop, skip, and a jump away from the Nation's Oldest City, with dozens of historic attractions to visit or concerts to attend. Contact us today to begin planning your St. Augustine Beach vacation!