St. Johns County Ocean & Fishing Pier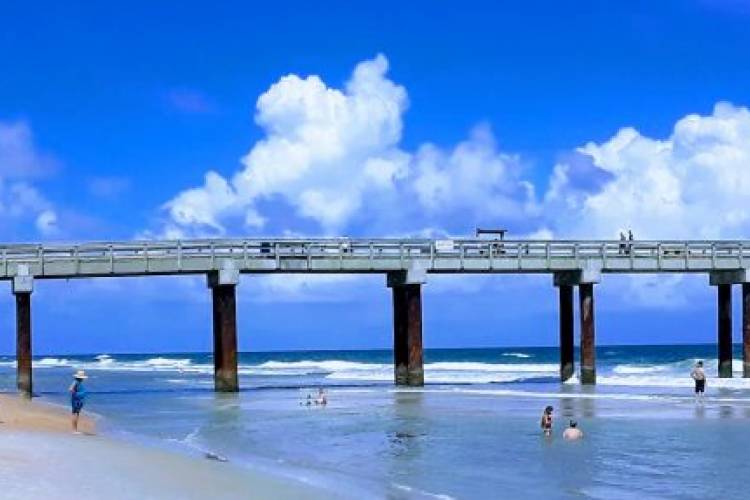 Grab your shovel, fishing poles, and beach chairs and walk to the St. Johns County Ocean Pier Park.  Conveniently located across the street from Seaside at Anastasia, the Pier Park is filled with a full day's worth of activities for everyone in your family.  Play a game of beach volleyball, take the kids through the Splash Park and playground, or pay the small fee to access the pier for sightseeing or fishing.
The Pier Park is also host to numerous events throughout the year, including the Music by the Sea concert series, the New Year's Eve Beach Blast Off, and the Wednesday Farmers Market.
Admission to the Pier Park and events mentioned above is FREE, as well as FREE public parking.  But Seaside guests need not worry as they walk across the street from their condo!