Discover Spirits on a St. Augustine Ghost Tour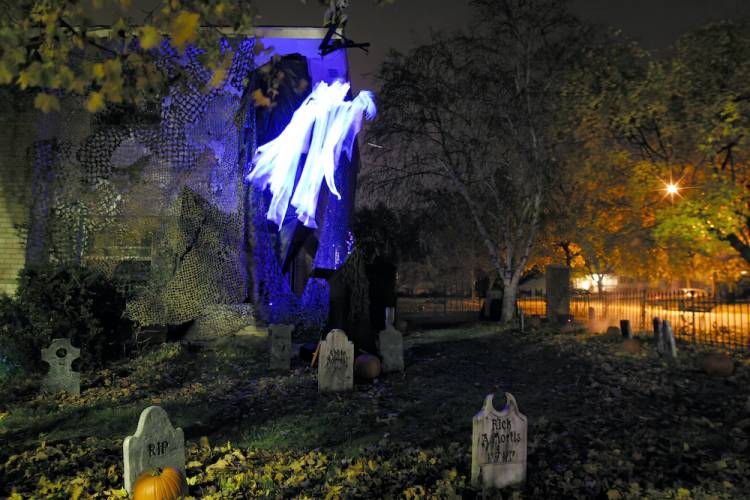 In the heart of Florida lies a city with a history as old as the nation itself - St. Augustine. Beyond its picturesque streets and charming architecture, this ancient city hides an eerie secret. A tapestry of legends, mysteries, and tales of the supernatural have woven together to create an atmosphere ripe for exploration through a myriad of ghost tours. Whether you're a history buff, a thrill-seeker, or simply curious about the unknown, St. Augustine's diverse array of ghost tours offers something for every intrepid traveler.
With Halloween approaching soon, now is the perfect time to indulge in some of the fascinating ghost tours that this city offers. Use this guide to start planning your St. Augustine haunted getaway today!
Before embarking on your ghostly adventure in St. Augustine, here are some essential tips to ensure a memorable experience:
Book in Advance: Ghost tours, especially during peak tourist seasons, can fill up quickly. Be sure to book your preferred tour in advance to secure your spot.
Dress Comfortably: Wear comfortable shoes and weather-appropriate clothing, as you'll be walking through the city's historic streets and potentially experiencing varying weather conditions.
Bring a Camera: While ghosts might be elusive, the city's architecture and ambiance are incredibly photogenic. Don't forget your camera to capture the mysterious atmosphere.
Open Mind and Curiosity: Embrace the unknown with an open mind and a curious heart. Regardless of your beliefs, the ghost tours offer a unique glimpse into the city's layered past.
1. Daytime Historical Ghost Tours
As the sun bathes the cobbled streets of St. Augustine, a different kind of ghost tour begins to unfold. The Daytime Historical Ghost Tours offer a unique perspective on the city's rich history while delving into the stories of its haunted past. These tours are perfect for those who want to learn about the historical events and figures that have left an indelible mark on the city's present. You can take guided walking tours or do a tour on a trolley to see all the big sites without having to travel the whole way on foot. 
Tour Highlights:
Led by knowledgeable guides, these tours weave together history and the supernatural, offering a comprehensive look at St. Augustine's past.
Explore iconic landmarks like the Castillo de San Marcos, a historic fort that has seen its fair share of battles and intrigue.
Delve into the legends surrounding the Old Jail, a chilling edifice that housed some of the city's most notorious criminals.
Tour duration typically ranges from 1.5 to 2 hours, making it a great option for families and those seeking a more relaxed pace.
Tours often run during daylight hours, allowing participants to explore the sites without the cover of darkness.
2. Ghost Pub Crawls
For those who want to add a little liquid courage to their ghostly encounters, St. Augustine has many ghost pub crawls that offer a perfect blend of spine-tingling tales and adult libations. As the moon rises, these tours take participants on a journey through the city's historic pubs and taverns, where tales of the supernatural intertwine with local folklore.
Tour Highlights:
Experience a unique blend of history, ghost stories, and the city's vibrant nightlife.
Visit some of St. Augustine's most historic and haunted watering holes, each with its own share of mysterious tales.
Engage with fellow travelers in a relaxed, social atmosphere while indulging in craft cocktails and local brews. Must be 21+ to attend.
Tour duration varies, usually lasting around 2.5 to 3 hours, providing ample time for sipping, storytelling, and camaraderie.
These tours are typically scheduled in the early evening, allowing participants to embrace the darker side of the city as the sun sets.
3. Nighttime Guided Ghost Tours
As the city's streets become cloaked in darkness, a different kind of magic comes to life. Guided ghost tours at night invite adventurers to walk through the city's haunted alleys and dimly lit squares, uncovering stories that have whispered through the ages. These tours are ideal for those seeking an immersive and spine-tingling experience.
Tour Highlights:
Nighttime adds an extra layer of mystique, allowing participants to immerse themselves in the ghostly atmosphere of St. Augustine.
Guides often employ theatrical storytelling techniques to enhance the eerie ambiance, making for an unforgettable experience.
Duration usually spans around 1.5 to 2 hours, ensuring that participants can comfortably explore the supernatural side of the city under the cover of darkness.
Nighttime tours typically commence after sunset, offering a perfect way to cap off an evening of exploration.
Experience the Haunt and Book Your St. Augustine Vacation Rental Today!
Seaside at Anastasia offers vacation rentals that will keep you near the spooky adventure while also offering you a place to come back to and relax. Our vacation rentals come with full community amenities and direct beach access for those warmer days. Start planning your trip by taking a look at our available vacation rentals and book today!