Southern Living Names St. Augustine the South's Best Small Town for 2023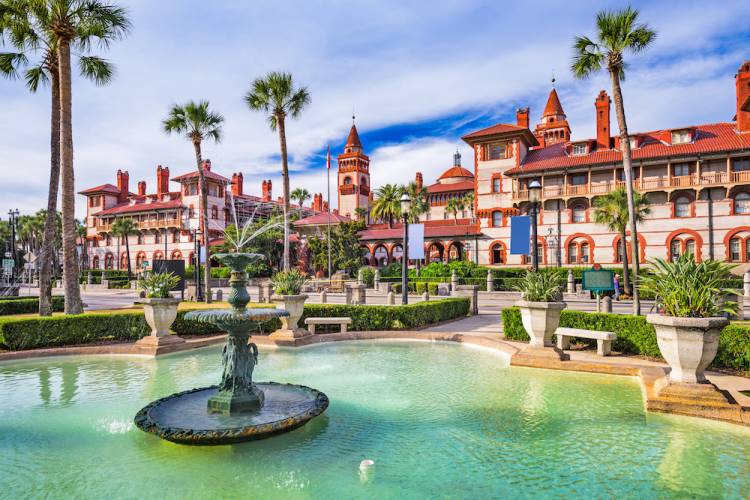 The news is out! Southern Living Magazine has released its annual "The South's Best" list, and St. Augustine has secured the title of Best Small Town in the South! This delightful honor comes on the heels of our city garnering praise for having some of the best beaches in the world and earning a feature on the acclaimed PBS television show "Samantha Brown's Places to Love." If you've ever had the pleasure of visiting, these accolades should come as no surprise. St. Augustine is full of charm and splendor, from our beautiful Spanish Colonial architecture and history to our diverse and celebrated community that makes our town so vibrant. While we've always believed it to be the best, we're excited to have others experience what we've known. The next time you visit St. Augustine, we hope you'll take the time to explore some of these charming things to do in the South's best small town.
St. Augustine Through the Ages
As America's oldest city, St. Augustine offers visitors a unique view into the past. The Colonial Quarter, located on St. George Street, is a living museum that shows a glimpse into those early years of settlement. Divided into 4 areas, you'll amble through the 16th – 18th Centuries and see exhibits on ship construction, musket drills, leatherworking, and cannon firing demonstrations. With shops, dining options, and guided tours, the Colonial Quarter is an experience like none other in the South.
Travel Far, Drink Local
Like the European settlers who came to our shores centuries ago, St. Augustine's visitors come from the far reaches of the country and world, and what better way to be introduced to the South's best small town than with a visit to a favorited local distillery? Often dubbed the "Spirit of Florida," St. Augustine Distillery is known for its handmade bourbon, gin, vodka, and rum. Located in Florida's oldest ice plant, the distillery was founded by 20 local families who wanted to create something that would better St. Augustine for generations to come. Now, as the #1 whiskey tour in North America, it's safe to say they succeeded. This is a must-do for anyone looking to experience a taste of the real St. Augustine.
Off the Beaten Path
When you step away from the lights and sounds of the city, you're reminded of the stillness that can be found in St. Augustine. Our pristine wildlife reserves and state parks are an excellent way to spend a day away from the bustle of town. With more than 1,600 acres of beautiful beaches, tidal marshes, maritime hammocks, and sand dunes, Anastasia State Park is breathtaking to behold. Explore the nature trails and keep your eyes peeled for some of the wildlife that calls St. Augustine home. You can also get up close and personal with some of that wildlife at the St. Augustine Alligator Farm Zoological Park! Zipline over the crocodiles, participate in hands-on experiences, and learn about the research and conservation the park is doing when you spend an afternoon making friends with Florida's fauna.
The Best Small Town in the South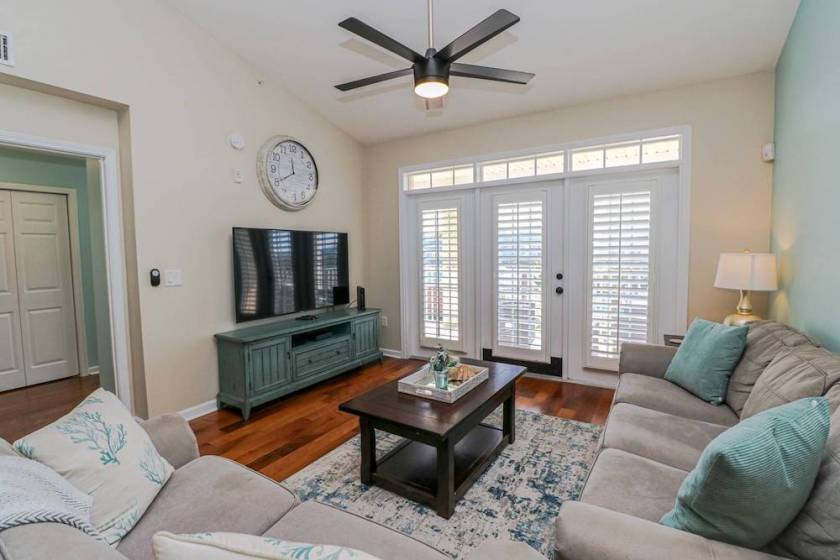 One visit and we know you'll agree, there's nowhere quite like St. Augustine. When you're looking for your perfect vacation rental in the area, be sure to book direct with Coastal Realty Vacation Rentals. Our beautiful 3-bedroom, 2-bathroom luxury homes in the new Seaside at Anastasia Resort offer our guests an oasis of comfort and serenity. After a day exploring the Best Small Town in the South, you can unwind in the private swimming pool and view a gorgeous St. Augustine sunset. All our vacation rentals come with fully equipped kitchens and utility rooms and are located in a private community on Anastasia Island. Whether you're visiting for a day, a week, or longer, we know Seaside at Anastasia will become your go-to vacation paradise.
Browse All Vacation Rentals