Delightful Date Night in St Augustine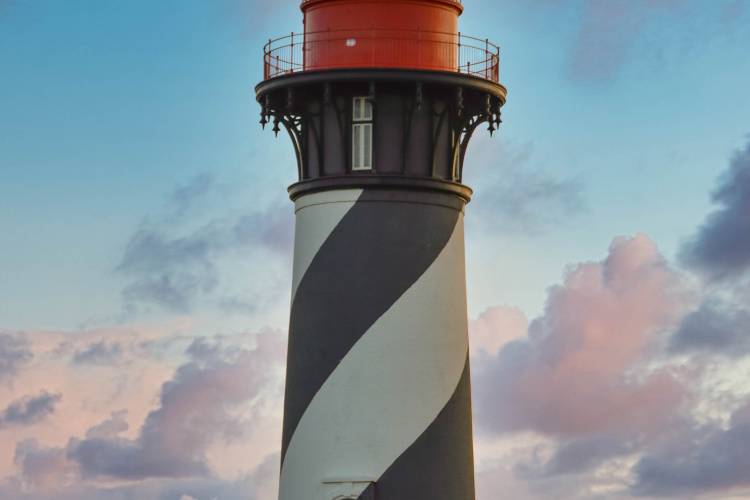 Looking for a first date or established couple date night?  We have many wonderful places you can explore together for first timers to get to know our city and each other or for established couples to enjoy a break with time to renew your relationship.
Lightner Museum
Lightner Museum is located in the former Alcazar Hotel, built in 1888 by Henry Flagler and opened in 1948 to display the collections of artwork, antiques, and curiosities of Chicago publisher, Otto C. Lightner. Now, the museum has a wonderful collection for you to spend time checking out. After spending time exploring the museum, head down for lunch at the Café Alcazar which is located in the former indoor swimming pool of the hotel! At one time, it was the largest indoor pool in world!
The Ice Plant Bar and St. Augustine Distillery 
The Ice Plant Bar and St. Augustine Distillery, located in a beautifully restored turn-of-the-century ice plant, offers a free tour that includes a video and walk-through to see how their handcrafted, locally sourced, award-winning rum, bourbon, whiskey, gin, and vodka is made. After sample tasting, go to the Ice Plant Bar and Restaurant in the same building to enjoy a great meal in a 1920s atmosphere.
San Sebastian Winery
What can be better than free? The complimentary wine tour at the San Sebastian Winery is a great date activity. As you explore the 18,000 square foot wine production facility you will have time to talk as you learn about everything from fermentation to bottling. At the end of your tour, you can enjoy wine tasting and then if you are there on the weekend, head on up to the Cellar Upstairs and Restaurant to enjoy rooftop dining, dancing, and music along with beautiful views of St. Augustine.
St. Augustine Lighthouse & Maritime Museum
St. Augustine Lighthouse & Maritime Museum offers spectacular views as well as a great work out as you navigate the 219 steps that lead to the top. You can also enjoy a leisurely tour of the museum and then head to the near-by WWII-themed café, The Tin Pickle, for take-out and enjoy a picnic lunch at the park there.
St. Augustine Ghost Tours
Want a sure-fire way to get close to your date? Try one of the many ghost tours St. Augustine has to offer. Storytellers will fascinate you with some of the many spooky tales about our historic old town After your tour, there are many romantic restaurants to serve up comfort food and drink to calm your nerves!
 So have an unforgettable date and then retire to your spacious and inviting condo at Seaside of Anastasia!