Benefits of a Condo Rental for Your Beach Vacation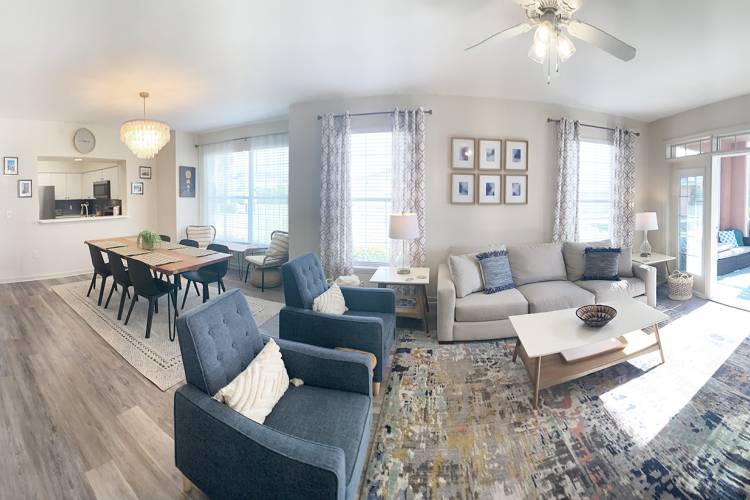 Benefits of a Condo Rental for Your Beach Vacation
People are beginning to travel again and missing the yearly vacation that was probably canceled or postponed from last year and eager to enjoy that beach time again. A condo rental has definite advantages over a hotel.
More Privacy - A hotel has many more public spaces such as lobbies, hallways, and stairwells. You usually have your own private amenities at a condo rental - a private entrance, balcony, and common areas. The pools are also only available to guests or residents of the complex.
More Space - Hotel rooms are smaller and usually with limited amenities. Condo rentals are more spacious with 1 to 3 or more bedrooms, bathrooms, living areas, and fully equipped kitchens so you have plenty of space to spread out and be comfortable. What could be better than coming back to a comfortable, much larger space at the end of a day on the beach or sightseeing?
Home Away from Home - It's fun to eat out, but it gets expensive! You can cook breakfast, make lunches for your day out, and then enjoy a nice meal at a restaurant (dine-in or take out) or cook your own specialty in the full kitchen. You don't have to pack as much as most condos have full-size washers and dryers.
Why Seaside of Anastasia? Steps from St. Augustine Beach sits a serene, private community that offers relaxation, luxury, and excitement all in one place. Seaside at Anastasia is one of the newest condominium resorts on Anastasia Island. Stay here one time and see why Seaside at Anastasia is the vacation rental you'll return to whenever you visit St. Augustine. All the units have three bedrooms and two baths, a fully equipped kitchen, utility room, and a private balcony or patio overlooking the stunning duck pond and our gorgeous fountain. After a day relaxing on the beach, dining at the area's award-winning restaurants, and discovering the beauty of Historic St. Augustine, unwind in our private swimming pool and enjoy an amazing sunset. No matter the length of your stay, Seaside at Anastasia is a wonderful vacation destination and provides a definite advantage over a hotel room. Check out our rentals at seasideatanastasiafl.com.