Plan Your Visit to a St Augustine Winery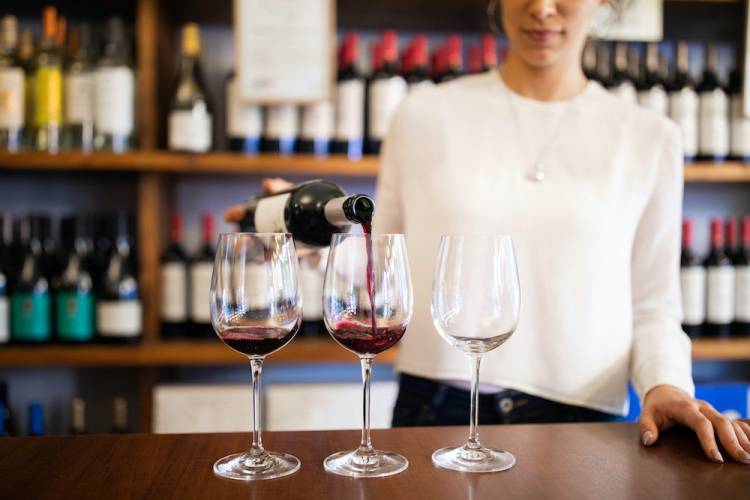 It's no secret that there are so many great St. Augustine restaurants to taste your way through, but did you know that St. Augustine is also home to some fantastic wine? San Sebastian Winery is a favorite attraction for wine aficionados and casual drinkers alike. But there are a few other places to add to your list if you want to swirl, sniff, and sip your way through the best St. Augustine wineries.
San Sebastian Winery
You can't plan a visit to St. Augustine wineries without making a plan to stop at San Sebastian. Enjoy complimentary tastings and tours of the facility while you're here, or just enjoy a great glass of wine. 
Founded in 1996, San Sebastian Winery is considered one of Florida's best wineries and it has received numerous awards and accolades over the years. San Sebastian produces Chardonnay, Pinot Grigio, Petite Sirah, and Cabernet Sauvignon. 
Address: 157 King St, St. Augustine FL 32084
San Sebastian Winery Hours
Friday: 10 am–9 pm
Saturday: 10 am – 9 pm
Sunday: 11 am – 6 pm
Monday: 10 am – 6 pm
Tuesday: 10 am – 6 pm
Wednesday: 10 am – 6 pm
Thursday: 10 am – 6 pm
Maestro Winery
Located in the West King District, the Maestro Winery is more than just a winery. Boasting art education, classes, and performances, Maestro Winery is a full experience that is perfect for an afternoon or evening out on the town. Wines are uniquely created with vibrant fruit like blueberries, grapefruit, loquat, strawberries, cranberries, and more. 
Owner Christopher Gugel brings together his passions for the arts and wine together at Maestro Winery. Gugel uses locally sources fruits for his wines, several of which have garnered awards throughout the years. 
Address: 213 W King St., ​St. Augustine, FL 32084
Maestro Winery Hours
Friday: 5 - 9 pm
Saturday: 1 - 9 pm
Sunday: 1 - 6 pm
Monday: closed
Tuesday: closed
Wednesday: 5 - 9 pm
Thursday: 5 - 9 pm
Carrera Wine Cellar
While not an actual winery, Carrera Wine Cellar is a must stop for all wine fans. Carrera Wine Cellar offers wine tastings and classes to experience a wide variety of wines from all over the world. The experts at Carrera Wine Cellar share advice for pairing wines, blending wines to suit your tastes and more.
If you have a group, reserve a private class so that you can experience fine wines for your anniversary party, bachelorette party, birthday, or whatever you're celebrating! 
Address: 35 San Marco Avenue, St Augustine, FL 32084
Carrera Wine Cellar Hours
Friday: 12 - 8 pm
Saturday: 12 - 8 pm
Sunday: 12 - 5 pm
Monday: closed
Tuesday: 12 - 8 pm
Wednesday: 12 - 8 pm
Thursday: 12 - 8 pm
Plan Your Next Trip to St. Augustine at Seaside at Anastasia Condos