New Year's Festivities!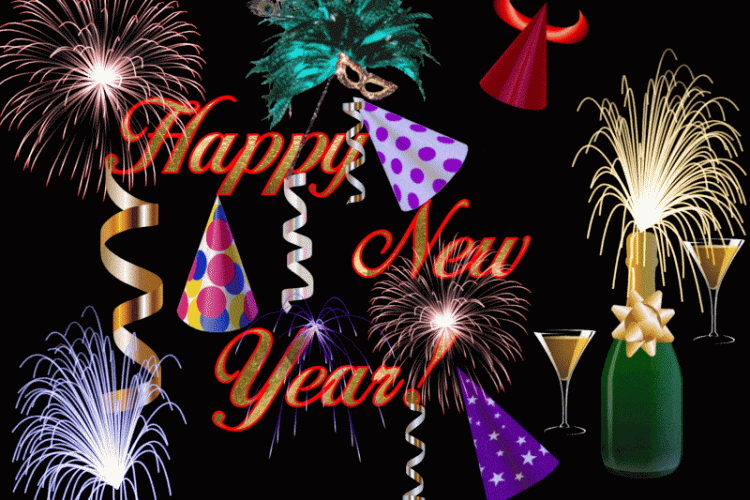 There's never a bad time to visit St. Augustine! With our beautiful beaches, historic downtown and sites, and now the award-winning Nights of Lights, you can count on a great time on a visit here. That's not all, St. Augustine offers many ways to celebrate the arrival of the New Year!
 December 31 and January 2- Celebrate the New Year with Verdi's La Traviata, staged by First Coast Opera. This opera will be presented on stage at 7:30 PM Friday, December 31 and 2:00 PM Sunday, January 2 at Lewis Auditorium at Flagler College, 14 Granada St. in downtown St. Augustine. This is a fully staged opera with live orchestra. Tickets are $60 for the December 31 performance, which includes champagne during the two intermissions of this three-act performance. Tickets are $50 for the January 2 matinee. All student and children's tickets are $10. Tickets are available at firstcoastopera.com or by calling 904-417-5555.
 December 31 - Fireworks at 8:30 PM at St. Augustine Beach: Light Up the NIGHT! New Year's Eve Fireworks show from the city of St. Augustine Beach. Instead of having thousands of people in one small location at Pier Park, people will be able to spread out all along A1A Blvd. and enjoy the fireworks from multiple locations. Three locations on A1A Beach Boulevard will be designated as Fireworks Viewing spots, so guests can spread out along the Blvd. Designated viewing spots are at the St. Johns County Ocean Pier, on A Street, and on 10 Street. There is no beach viewing at Pier Park this year due to recent storms and erosion. Local businesses will take the place of the many vendors that were crowded into Pier Park. While the city will provide the fireworks show, people are encouraged to patronize our businesses for their food, beverages, and entertainment. Limited shuttle service will be provided from Anastasia Baptist Church to the three viewing locations on the beach. Public Parking will be available at City Hall, Ron Parker Park, Amici's Restaurant parking lot on the side close to Pope Road, and at the YMCA after 1PM.
 Midnight Gala at the Fountain of Youth - The Junior Service League of St. Augustine will host this annual event. This Gala will be held from 8:30 PM to 12:30 PM New Year's Eve at the Fountain of Youth Archaeological Park, 11 Magnolia Ave., St. Augustine. Guests will enjoy dancing to the live music of The Paper City Hustlers, heavy appetizers, decadent desserts, and an open bar and a champagne toast at midnight. The Photo Mobile Company will offer a one-of-a-kind photo experience that's sure to keep guests entertained and satisfy photo needs. Tickets are $150 per guest and all proceeds go to help area nonprofits supported by the Junior Service League of St. Augustine. Each year, JSL volunteers their time and provides funding for local nonprofit organizations. Tickets can be purchased at jslofstaugustine.org/about/events/gala-2.
 If you aren't up for an organized New Year's Eve Event, there are many restaurants open for New Year's Eve and many places offering live music. See the list below for the choices available.
 Live Music on New Year's Eve
Milltop Tavern
Tradewinds Tropical Lounge
Ann O'Malley's Deli & Pub – Mike Johnson and Brad Burns from 9 p.m. to 1 p.m., free champagne toast at midnight
Beaches at Vilano
Colonial Oak Music Park – St. Augustine Seafood Company — Latin band Baba Caiman
Murray Bros Caddy Shack at World Golf Village – DJ Bill Jones
European Village in Palm Coast – St. Augustine band Chillula
Prohibition Kitchen – Trae Pierce & the T-Stones (see more details about this event below)
Grape and Grain, Jacksonville – Ramona + the RIOT
The Bar with No Name – CoCanna (band)
Odd Birds Bar – The Space Heaters
Restaurants open on New Year's Eve
Thursday, Dec. 31
Amici Italian Restaurant – 4 p.m to midnight
The Ice Plant – special New Year's Eve seatings and menu
King's Head British Pub – special New Year's Eve event held outdoors and inside – British New Year's Eve toast at 7 p.m.
St. Augustine Seafood Company
Michael's St. Augustine
Odd Birds Bar – two seatings for New Year's Eve menu
Columbia Restaurant
Raintree Restaurant
A1A Aleworks
Beaches at Vilano
Meehan's on Matanzas
Harry's Seafood
Barley Republic
Scarlett O'Hara's
Salt Life Food Shack
Sunset Grille
Come celebrate the holidays and ring in the New Year in our wonderful town by booking your stay at one of the beautiful and spacious condos at Seaside at Anastasia! Book here or by calling 1-800-587-2287 or 904-471-6606.