Great Day Trip from Seaside at Anastasia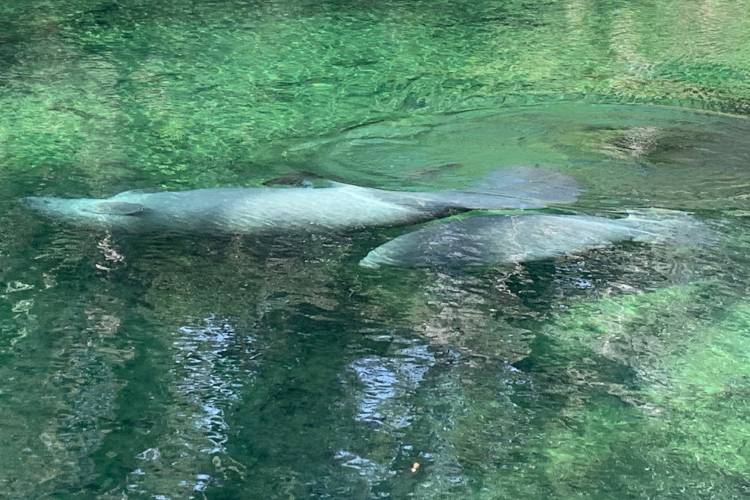 Blue Spring State Park is only about 85 minutes from Seaside at Anastasia and offers a fantastic family outting! Being a State park, the entrance fee is a mere $6 per vehicle (cash or credit accepted).
During the winter months of January, February and March, hundreds of manatees can be veiwed daily. In fact, when my family and I went, the daily count exceeded 300! 
In the spring/summer months, kayak, canoe and tube rentals are popular. You can bring your own gear, or rent it onsite (which is what I prefer...less hassle and more time for play).  
Blue Spring State Park offers a small take-out restaurant, concession stand, gift shop and house museum tours (complimentary). There is an awesome wooden boardwalk that surrounds parts of the springs making walking while viewing a breeze. 
Overall, a great day trip from Seaside at Anastasia!