Salt Life Food Shack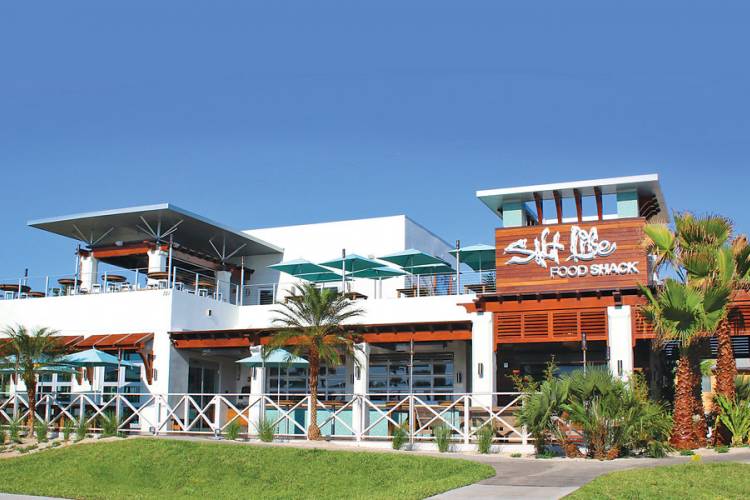 From Visit st Augustine:
Salt Life Food Shack is a two-story beachside restaurant that specializes in fresh seafood and bar and grill entrées. A breezy place to eat by the ocean, Salt Life offers burgers, tacos, sushi, refreshing drinks, and a salty atmosphere. Daily live music begins at 6:00 p.m. -- click here for more details.
With a menu offering everything from Lobster and Shrimp Pasta to Skirt Steak or Rain Forest Shack Fish, Salt Life is committed to providing a friendly, community-driven restaurant where patrons can feel they are participating in "living the salt life." It's an ideal place to go for a fresh meal, cold drink, and good time after a day in the sun.